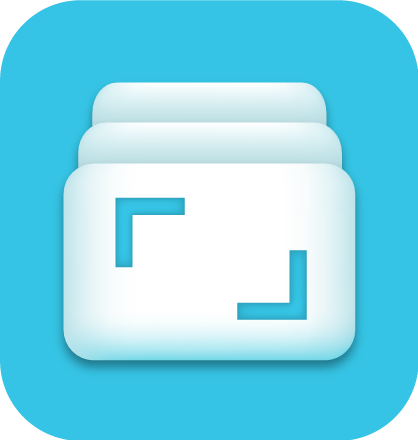 Embark On Your Life Journey
Meet Journey®, Your Journaling Companion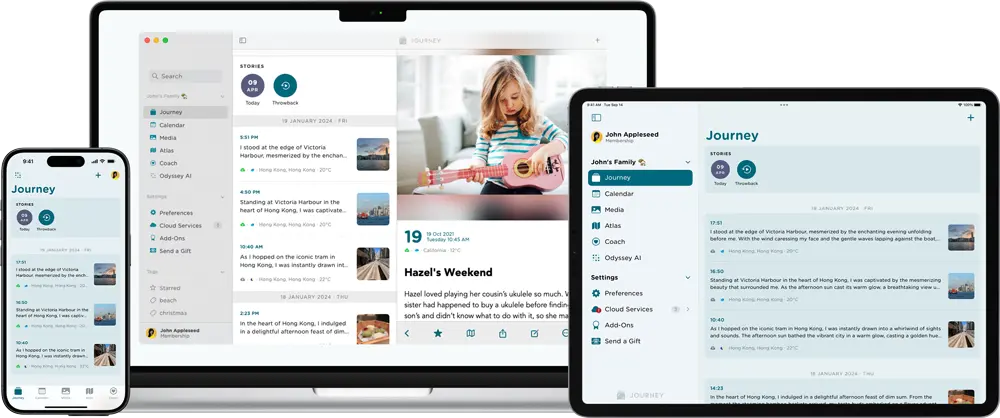 Journey® is a journal and diary app that is available on multiple platforms; iOS, Mac OS, Web, Chrome OS, and Android.
Join millions of Journey users, from all walks of life, to embark on your unique life journey towards a deeper gratitude for life, better health, and a calmer mind through journaling.
Google Editors' Choice 2016 - 2023
iOS App Store - App of the Day 2019
iOS App Store Best New Update
Featured on Vogue, The New York Times
Capture
Memories
Photo
Capture both moments & memories that you can look back on in the future, and remember the events that happened that day.
Audio
Record your thoughts and feelings as they come to you, without worrying about typing out long entries. Simply hit the record button and start talking.
Video
Video journals allow you to share your stories in a way that words can't. With this feature, you can capture the emotion, the beauty, and the joy of your life's most important moments.
Create Stunning Journal Entries
Explore a variety of journaling tools in Journey's editor. Change the paragraph style, stylize your text with bold, italics and strikethrough, organize your writing with bullets, tables, and checklists, and play around with text color.
Paragraph Style
Stylize your writing using titles, bold, underline, and strikethrough, and adding block quotes and so on.
Color
Explore different color options for your background and text to customize your journal interface to your liking.
Tables
Add tables in your journals to organize your thoughts and address your different needs.
Bullets
Use either numbered or unnumbered bullets to organize your writing.
Checklists
Add checklists to get your daily, weekly, or monthly affairs in order.
Add Links
Include links to external sources in your journals to be able to reference them anytime, anywhere.
Your Life At A Glance
Media
A wealth of memory can be stored within a single image. Look back on your fondest memories and experiences. Upload pictures, videos, gifs, and music into your journal entries with ease.
Throwback to Your Happiest Moments
Look back at your best memories and your journal entries from a week, a month, or even a year or two ago.
Tend To Your Emotions With Mood-Tracking
Take note of your feelings while journaling, and keep track of how your mood fluctuates across your journal entries. View how your mood shifts across 30 days in your stories.
End-to-End Encryption
Enjoy unparalleled peace of mind with end-to-end encryption†. Safeguard your personal moments & memories and ensure your privacy remains intact throughout its journey to the cloud.
Learn More About End-to-end Encryption
Private & Secure Space
Set up a passcode, Touch ID, Face ID and Android Biometric to keep your journal entries private and secure.
Automate your journal with Zapier
Zapier's automated Zaps help you to create memories in Journey by using third party applications such as Instagram, Ghost blog, Google Docs and Twitter.
Power Up Your Journal With Plugins
Power up your journaling routine with an extensive range of plugins. Explore functions such as exporting to DOCX & PDF, adding images & media, and using Apple Health on Journey.
Browse All Plugins
Start Your Journaling Habit With Journey Coach
Breeze through journaling with curated journaling programs from topics such as self-confidence, boundary making, and practicing mindfulness. Kick-start your reflections with templates that have thought-provoking prompts and questions.
Coach Programs
Explore Journey's guided journaling coach programs to facilitate your reflection. Choose from a wide variety of self-care topics, ranging from topics such as body positivity and self-love.
Coach Templates
Pick from Journey's wide array of journaling templates to guide your thoughts. Get started with templates on self-improvement, healthy living, and planning and organization.
Embark On Your Unique Journey
An all encompassing digital diary app that is fit to be a writing and journaling companion for people from all walks of life, or going through different life experiences.
Put gratitude into practice in your life by enrolling in a coach program that helps you stop and smell the roses. Count the blessings in your life with Journey's Gratitude Template.
People Love Journey
Over 100,000 5-star reviews
Need Help?
If you need assistance with Journey, please contact us at our ⁠Help Desk or Forum.