---
Description
For a happier life, we ought to celebrate and appreciate all the positive things in life. And one way to do so is by writing down the everyday moments and joys that we encounter in a gratitude journal!
Journey Gratitude Journal is a digital gratitude journal. Focus on the simple joys in life and create a record of your everyday happiness that you can look back on on difficult days!
Take an eagle eye view of your gratitude journey with Year in Color. Enjoy a selection of gratitude worksheets and exercises that help you set yearly, monthly and daily gratitude intentions and to reflect on your everyday.
There is so much to appreciate in life — we just need to take notice of them. Start leading the life of happiness you deserve with the Journey Gratitude Journal today!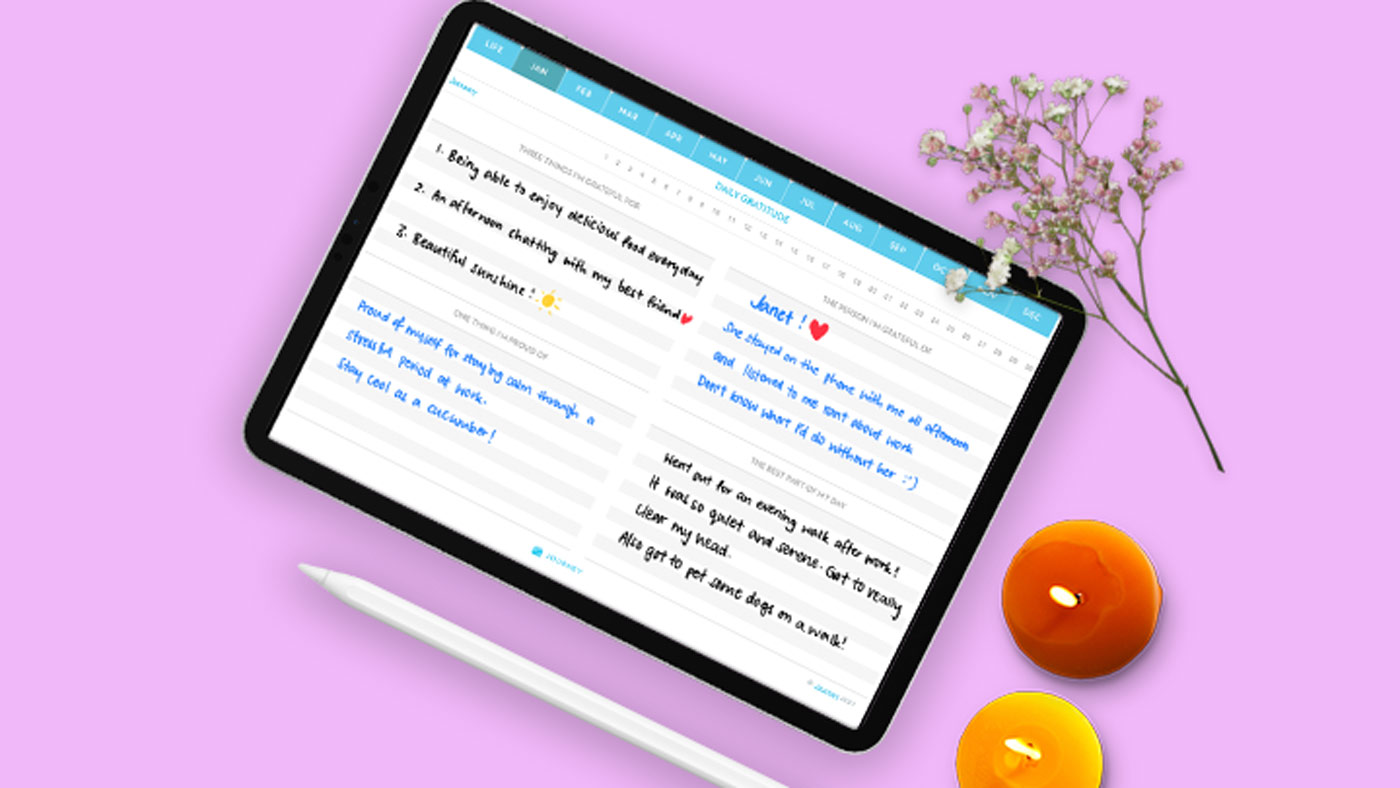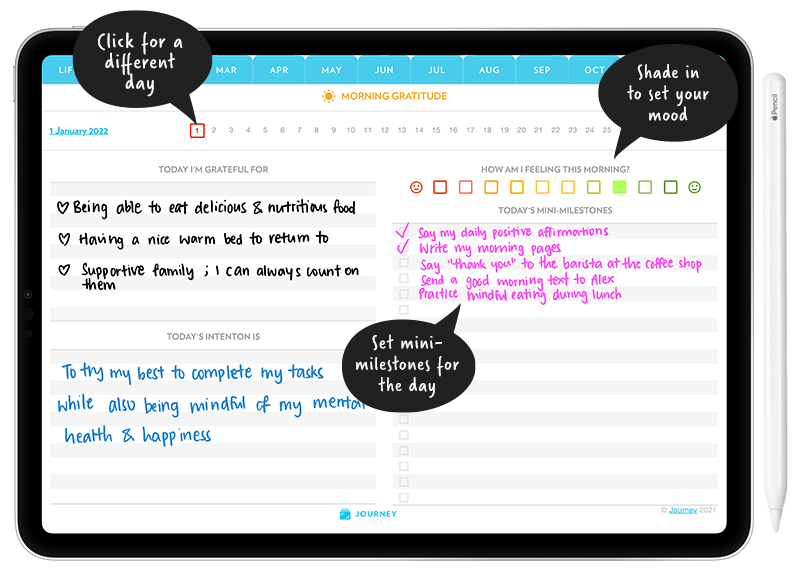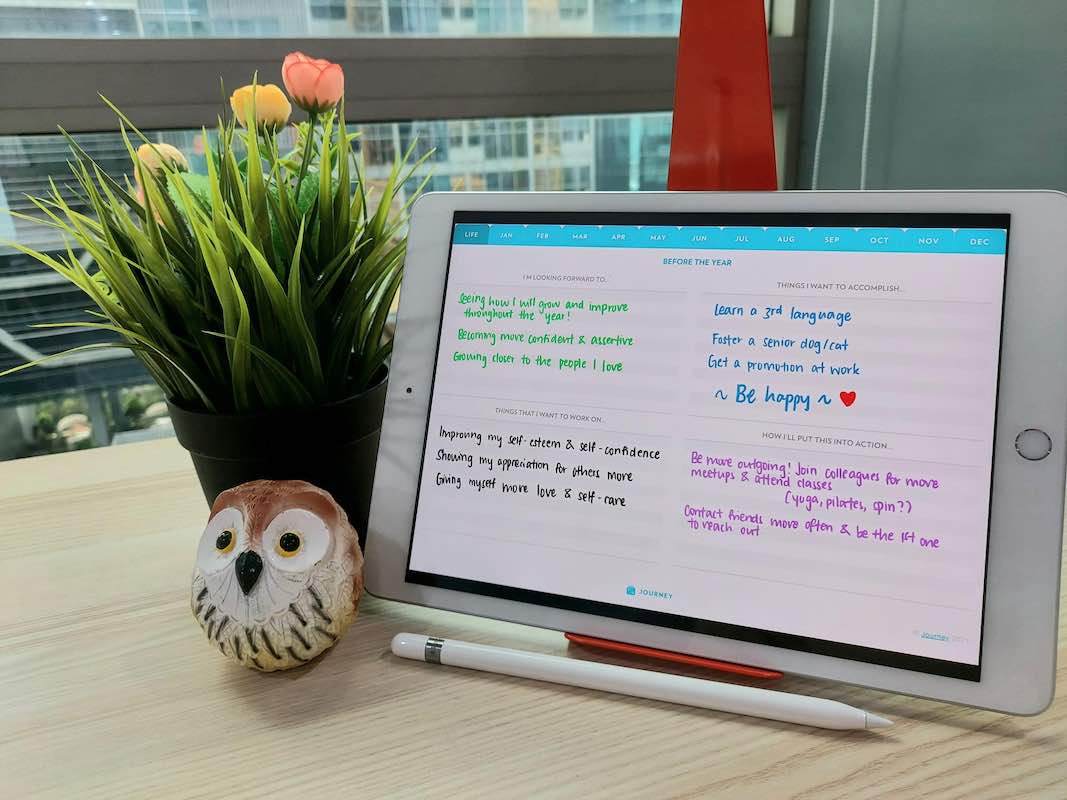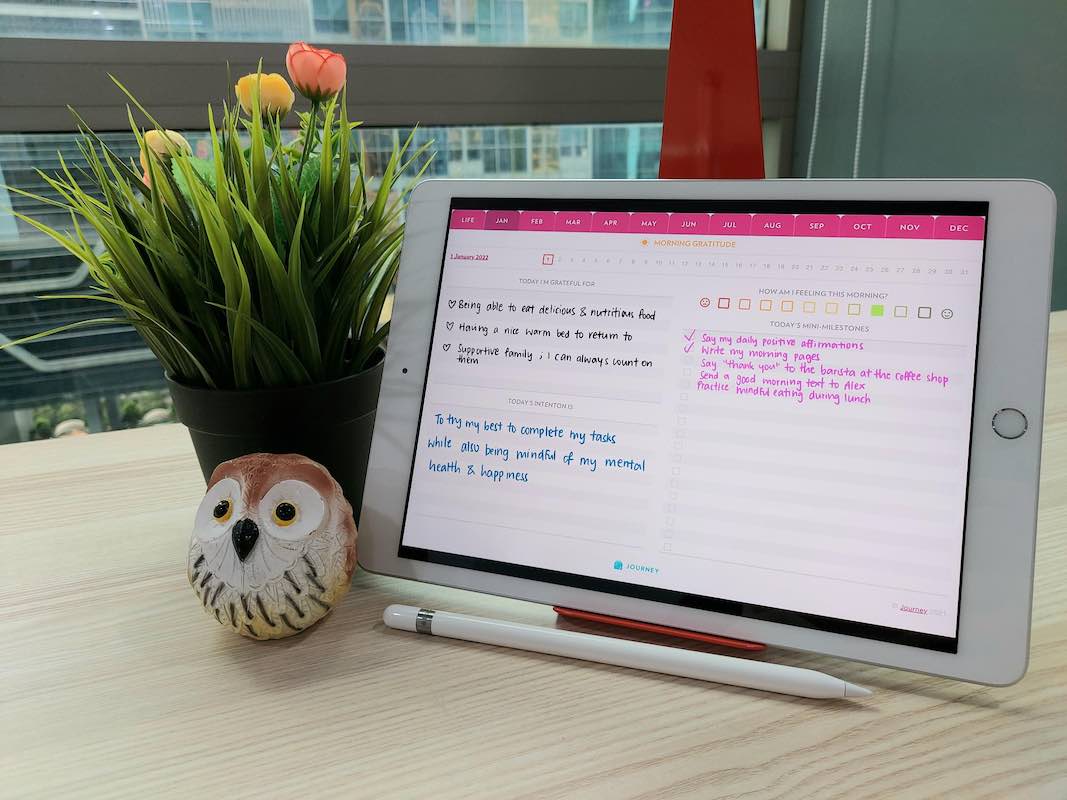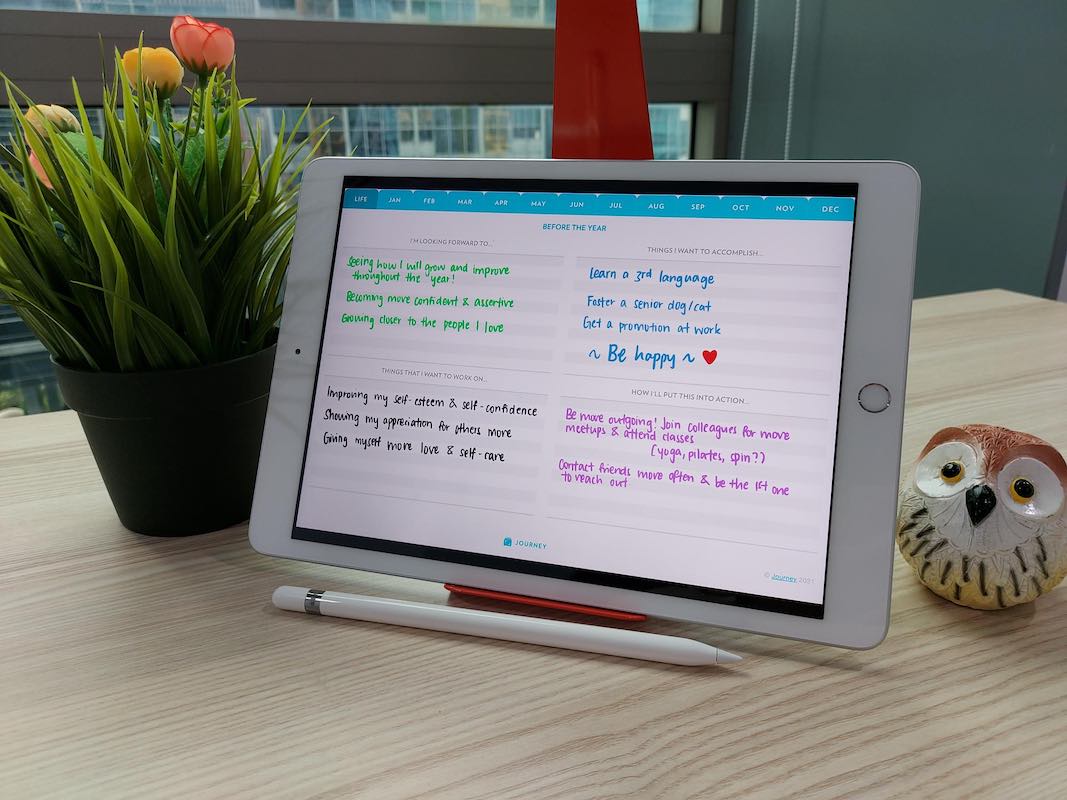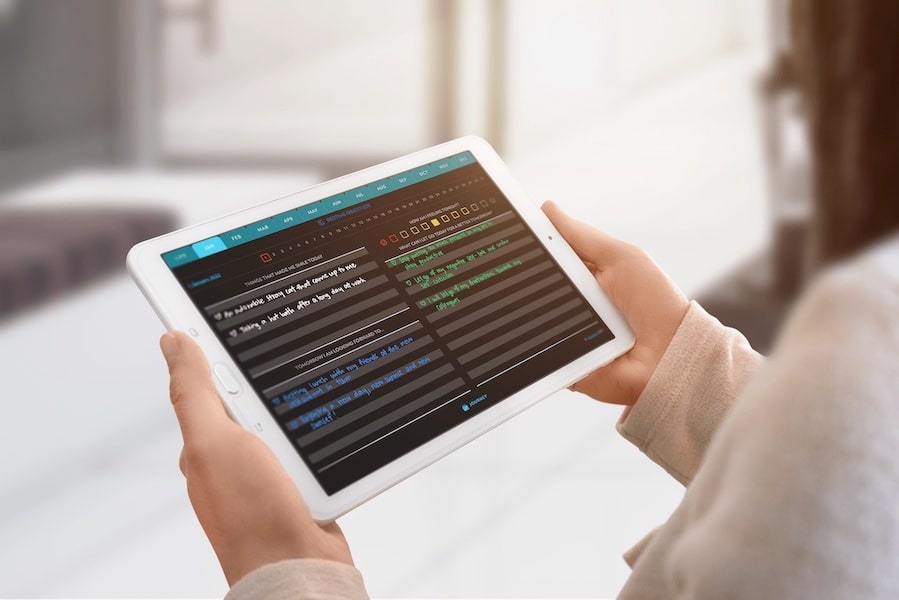 Planner Specs
A4 size
Approx 749 pages
Dark and Light (Blue, Pink, Orange, Purple) themes available
Before the Year intention-setting worksheet
Year In Color worksheet
After The Year reflection worksheet
Monthly Gratitude worksheet
Morning Gratitude worksheet for intention-setting, mood-tracking and mini-milestones
Bedtime Gratitude worksheet for daily reflection
How to Use
Download and open the planner in a PDF annotation app. GoodNotes (iOS), ZoomNotes (iOS), Xodo (Android).
Open the planner in the app and start writing with your stylus.
Across the top of the planner you will see tabs for easy navigation. These will take you to the worksheets for each of the 12 months in a year.
There are also links throughout the planner that will help you navigate easier through the days of the month.
You can also duplicate pages in the app if you need more.
Reviews
4.83 / 5 based on 40 reviews.
Feist — November 30, 2023
Amazing!
I am obsessed with this digital gratitude planner! It's a fantastic resource for practicing gratitude daily. The layout is visually appealing, and the guided prompts help me delve deeper into the things I appreciate. It has truly enhanced my mindfulness practice.
---
Feist — November 04, 2023
Fantastic
I got this since I felt like I needed some perspective. I mostly do bullet point/list style and have written in almost every single day since Sept 2016 and it's taken me about 10 months to get halfway through it. In those 10 months, I've realized how blessed I am, and how much of my life I took for granted, like things such as having a roof over my head, clothes on my body, a washer and dryer, etc. I've realized all the things I do have, without having to loose it (I'm referring to the cliché "you don't know what you have until it's gone"). I've become much happier because of writing in this (and other reasons too, but mostly this). It's great for writing daily blessings.
---
L Harns — October 18, 2023
Must have gratitude planner
What a wonderful tool! This digital gratitude planner has brought joy and appreciation into my life. It allows me to document and reflect on the things I'm grateful for, helping me maintain a positive outlook. It's a must-have for anyone who wants to cultivate gratitude.
---
Amber L — September 02, 2023
Inspirational and open-ended to spark your creativity
Interactive journal that sparks a positive outlook as you start your year. I like that its a yearlong journal and you can start at any point.
---
Sofia — September 02, 2023
For beginners
I journal daily for years and feel like this journal is for people who are not used to the practice of journaling. I don't like the super short lines but it will do for the next 2 months. The layout is nice which is why I impulsively bought it.
---
Joyce — August 11, 2023
Gratitude for the Gratitude Journal #GoTeam
If I said I had a lot of gratitude for this journal, would that be redundant? Well, sheet... it's true. I have like this much (my hands are like so far apart right now) for this thing. It's actually really helping me find the love and beauty of the universe each and every in all things without just making a long list of things that I am thankful for.
---
Moses — July 21, 2023
Love it!
This is perfect, exactly what I needed. As soon as I downloaded this gratitude journal on my iPad, I knew it was the right one. I've been stuck in a funk lately and wanted to get back into writing little things I was thankful for down each day. This book is small, sturdy and aesthetically pleasing. I love it, and the intro spoke to my heart.
---
L Harns — April 15, 2023
Picture in thumbnail is deceiving!
When I purchased and downloaded it today, it did not look at all like what I imagined. It requires a PDF to open the journal. To my surprise, I actually liked this unexpected turn of events. All in all, this gratitude journal is great for that person in your life who seems to always be down in the dumps or finds it hard to see the good in life. Its a great way to help them feel more positive and you too could learn a thing or two from it.
---
Jaime — March 26, 2023
What a great reflection tool!
If any of you ladies or gents are teachers, then you would absolutely understand why this product would be helpful. There would be days where I loved my students and then there were days where I needed to come home and lay on the couch with a glass of wine in hand. :) I wanted to find a product where I can reflect only on the positives at the end of each day instead of dwelling on what might not have gone right. The Gratitude Journal was exactly what I was looking for!! The book asks you to reflect and write down three positive moments from your day. There are also reflection quotes and other exercises at the bottom of every other page. I would highly recommend this journal for anyone looking to change his or her outlook on life. :) Let's face it, no day is ever that bad!
---
Cabral — March 03, 2023
A repeat and happy customer
I've bought this gratitude journal a few years now. I like the quality of the gratitude journal.
---